Bereavement
GROWING UP - KEEPING SAFE! WHEN SOMEONE DIES
The death of a loved one is a traumatic experience for anyone, but it is especially difficult for children. We have cartoon style DVDs in school to loan to families and also a memory box for children to keep in order to support families through difficult times. We care and want to help. Please contact Mrs Williams, Mrs Partridge and/or Miss Ellen. It is really important to help pupils understand that growing up is a natural part of their life and their bodies will change. Keeping safe is also part of growing up. We have DVDs (cartoon style for all year groups) in school that we would like to loan out to families who feel they would like to discuss these subjects at home. We care and want to help. Please contact Mrs Williams, Mrs Partridge and/or Miss Ellen.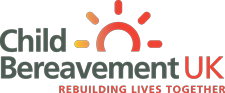 Parents' Resources

1) http://www.topmarks.co.uk/Parents/ Our series of articles aimed at parents gives advice on how you can help your child in positive ways and how to support them in their education. The articles have an emphasis on encouragement and show how learning activities can be fun.
​

Parents in Touch have something to help everyone who cares about children and their education. Let's face it, we all worry about our children. As they go through school we have all sorts of questions:
How can I help them with subjects they find difficult?

How can I understand today's teaching methods?

What should I know when choosing a school?

What is taught in each subject and when?

At what stage should my child be now?

In what sequence is a child taught maths topics?

What are phonics?

What should I expect from schools and teachers?

How can I help my child to enjoy reading? What books?
Help with Dyslexia

Millions of children struggle in school daily because of serious learning problems. The causes are often unknown, specific problems can be difficult to pinpoint, and the long-term effects hard to predict.
​​​​​

If you require further information on dyslexia you can call our National Helpline.
Why do some people achieve their potential whilst others do not?